NEWS - ITEM 183
HALTECH POWERED CARS TO HEADLINE J22
Date: 20/09/12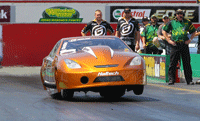 The Piston vs Rotor battle is on again with PAC Performance's brand new 20B Mazda 6 SP ready to take on the all-conquering GAS Motorsports' 2JZ Celica.

It's no co-incidence both cars are using Australian made Haltech ECUs. Haltech has always been on the forefront of engine management technology and the sport compact drag racing scene has been a tough test bed for many of their products.
Haltech is a long-term supporter and sponsor of the Jamboree events and this year is proud to be a naming sponsor of the Modified Compact Class.
Make sure to check out the Haltech stand at the Brisbane Jamboree for all the latest products, merchandise and advice.
For more information on the Haltech Modified Compact Class click HERE
__________________________________________________________