NEWS - ITEM 186
WIN $250 CASH WHILE AT THE JAMBOREE
Date: 20/09/12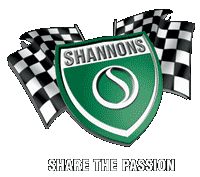 In 2012 we welcome Shannons Insurance onboard as Naming Rights Sponsor for our Old School Sunday Show-N-Shine.
Shannons have been offering innovative and flexible insurance policies for the special needs of motoring enthusiasts since 1970.
As a special offer to spectators attending the Jamboree this weekend, we are putting up a $250 cash prize.
For your chance to win the $250, all you have to do is drop in to the Shannons trade stand in the Show-N-Shine area while you're at the Jamboree, allow Shannons to quote on your car insurance needs, and you go in the draw for the $250, it's that simple.
So make sure you drop by and have a chat to Shannons "INSURANCE FOR MOTORING ENTHUSIASTS"
For more details on Shannons Car, Bike or Home Insurance, jump onto www.shannons.com.au
__________________________________________________________