NEWS - ITEM 242
SYDNEY JAMBOREE SHOW-N-SELL
Date: 26/02/15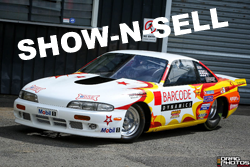 Looking for the perfect audience to advertise your Sport Compact street or drag car in front of? Look no further!
Introducing the Sydney Jamboree Show-N-Sell! A place where you can put your modified sport compact street or drag car on SALE in front of thousands of genuine Sport Compact enthusiasts for only $45.
The Show-N-Sell is intended for sport compact street and drag cars only. When we say sport compact street cars, we mean cars like Mazda rotaries, Skylines, Nissan 200SX etc. This is not a swap meet and entry is subject to our approval. If the vehicle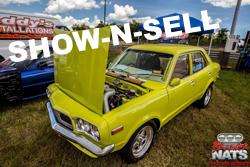 doesn't fit the Jamboree, it won't be allowed. Sorry, no standard Holden Commodores, Ford Falcons and the like.
We've now opened the Show-N-Sell to take entries on the day. The same conditions apply. Please don't arrive with a carby V8 Torana expecting to be allowed into the Show-N-Sell area.
The Show-N-Sell area will be right next to the Just Car Show-N-Shine on the Eastern side of the track overlooking the racetrack.
SHOW-N-SELL ENTRY IS $45 ON THE DAY
Entry Fee per Vehicle - $45 and includes:-
If you have any questions regarding the Show-N-Sell, drop us an email at info@jamboree.com.au
__________________________________________________________