NEWS - ITEM 275
TORQUE TIME BABES ON STAGE
Date: 15/06/16


The Babe & Bikini comp is always a huge crowd favourite at the Jamboree events and we are thrilled to have Torque Time supporting this category of the event. Torque Time will feature some of the cars owned by their regular event clients and the display will demonstrate the calibre of cars you get to share the track with!

Torque Time is a dedicated Track, Dyno and Car Show Event company providing events for Street Cars. The Torque Time team are passionate street car enthusiasts who started Torque Time to provide affordable track days. These days are aimed at fostering a respect from driver to driver, creating an awareness that the car beside them on the track is also someone's pride and joy and has had as much time, money and passion spent on it.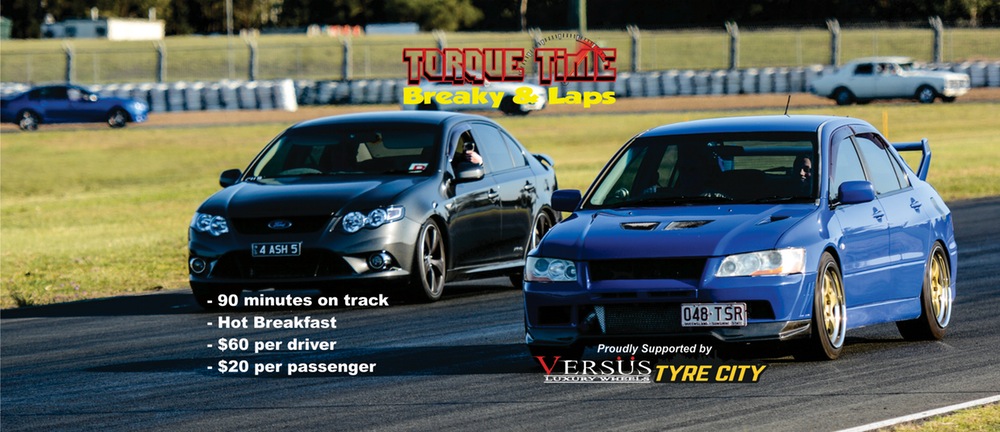 Torque Time's "Breaky & Laps" are a 90 minute track session for street driven & registered cars which includes a hot breakfast for the drivers. It is held at Queensland Raceway once a month on a Saturday or Sunday from 6:00am and finishes at 8:30am. It gives drivers a chance to let off a bit of steam in an environment much safer than the streets and is followed up by a hot breakfast giving the drivers plenty of time to sit down brag, have a few laughs and make excuses!

Torque Time also runs Dyno Days and Car shows so head over to the Torque Time Facebook to keep up to date with all the events they run.

Make sure you stop in to the Torque Time stand at Jamboree as the promo girls will be giving away some free gear!!
Many sure you visit www.torquetime.com.au for details.