DRIFT EXHIBITION
Link ECU are proudly bringing the best drifters in Oz to the Honeywell Garrett Jamboree.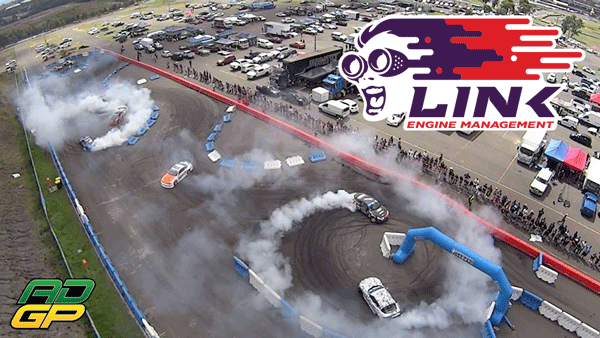 The wall-scraping, limiter-bashing action of the Australian Drifting Grand Prix heads to Sydney Dragway on April 7 & 8 thanks to Link ECU as the Honeywell Garrett Sydney Jamboree cranks up the noise and pumps up the crowd.
Australia's top drifters will mix it up with some ultra, high quality, local talent with action kicking off early and not stopping until the last set has been blazed right down to the belts!
A cast of spectacular sideways steerers are locked in to show the excitable Jamboree crowd what it takes to compete at the highest level in the ADGP.
ADGP Championship Manager Brett Wilkinson is clearly pumped to for the event; "The ADGP team is extremely excited to partner with the Honeywell Garrett Jamboree series. We can't wait introduce the sport of drifting to a new demographic and we are confident fans will be screaming for more as Australia's best tear it up at all three events this year."

The Link ECU Drift Exhibition is one of a huge range of exciting events happening at the Hobeywell Garrett Sydney Jamboree presented by, April 7 & 8 at Sydney Dragway. Stay tuned for driver announements in the coming weeks.
__________________________________________________________